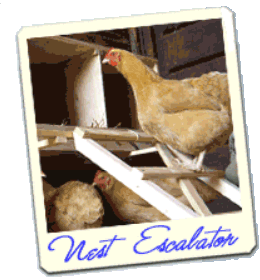 Where to Buy Chickens, Guineas and Farm-Fresh Eggs in Asheville, NC
Since we don't currently have birds or eggs for sale, you may find exactly what you are looking for with the following resources:
Tips and DIY plans for raising healthy backyard chickens
Our checklist of essentials you'll need to keep your chickens healthy and happy (coming soon).
Our DIY roll-away, egg nesting box experiment. When the egg count dropped a bit at one point, we suspected that one or more of the hens may have started eating eggs (since we weren't collect the eggs promptly throughout the day). Our idea was a very fast and cheap variation of the DIY boxes shown in this video. (We didn't want to invest much into this project until we were confident that the hens would use it.)
Our DIY portable chicken run (chicken tractor) idea. We needed something FAST and inexpensive when hawks and owls started snatching free-range chickens!
Plans for simple to make and inexpensive DIY large, permanent roosting ladder and DIY small, portable roosting ladder (coming soon).