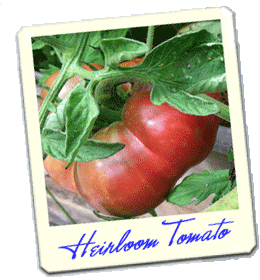 Farm Tours Near Asheville
Thank you for your interest in visiting us at Asheville Farm.
There is nothing we love more than chatting with folks, showing off the animals and swapping stories. Unfortunately, our lives have gotten so awfully hectic that we're not able to accommodate visitors at this time.
Here are Five Asheville area farm experiences that we think you might enjoy:
1. We highly recommend a visit to the Carl Sandburg Home in Flat Rock, NC (about 15 miles SW of Asheville on Interstate 26 heading towards Greenville, SC or Charlotte). This is the only working farm in the National Park Service and visiting the farm is free! (There is a nominal fee, however, if you want a tour of the inside of the Sandburg's historic farm house.)
Mrs. Sandburg was apparently the leading authority on dairy goats in mid 1900s and when Carl and his wife passed away, as I understand it, the Sandburg children sold the farm to the National Park Service where Mrs. Sandburg's lineage of goats has been continued. It is such a gorgeous, quaint farm that they seem to have no problem getting lots of volunteer docents who are happy to share their knowledge of goats and the history of the farm. The goats are friendly, the hiking paths are beautiful and the entire experience is a joy. The Carl Sandburg Home web site is http://www.nps.gov/carl
2. Another resource for learning about farm visits in the area would be the Appalachian Sustainable Agriculture Project. They do an awesome job of promoting local farmers, offering sustainable agriculture workshops and classes, etc. They even have a Local Food Guide available in newsstands around town that lists all sorts of locally grown and raised products -- as well as Asheville area farms that welcome visitors. The Appalachian Sustainable Agriculture Project web site is http://www.asapconnections.org
3. You may want to consider the Western North Carolina Nature Center here in Asheville. Unlike the Carl Sandburg Home, this one isn't free but it's very reasonably priced. The last time we visited, they had a great demonstration of how sheep wool is cleaned, dyed and spun. Just like at the Sandburg Home, the farm animals on display at the WNC Nature Center are extremely friendly and adorable. Here, however, you can also get up-close to native wildlife that are part of the WNC Nature Center's conservation efforts, such as wolves, coyotes, bears and otters. To learn more, visit their web site at http://www.wildwnc.org
4. It is expensive but if you happen to be visiting the Biltmore House anyway, be sure to stop by their petting farm. They don't make much to-do about it at the Biltmore so it's easy to pass by. Like everything they do there, however, the Biltmore farm and neighboring herb garden are very well done. The assortment of chickens (especially the odd looking, naked-necked breed), ducks, Belgian draft horses, Angora goats and the stray Cashmere bunny, orphaned calves, baby sheep, goat or whatever else they happen to have are a lot of fun to see and pet. The Biltmore's website is http://www.biltmore.com
5. Oh-My-Gosh! I almost forgot to mention our favorite farm tour near Asheville: the tour at Carolina Bison, just a few short miles from us at Asheville Farm. We found their tour to be unforgetable; it is very reasonably priced (around $16 for adults, I believe), lasts a couple hours (at least it did when we visited) and you actually have humungous bison eating out of your hand (through the railings of your shielded tractor flatbed platform) as you are chauffeured through the middle of the herd. Last time we were there, they had camels (that they milk), a baby yak (that they were bottle feeding), a huge elk herd, lots of watusi cattle (with horns that must span 10' across) and more. And, their mountain views from the farm are some of the prettiest in the Asheville area. Here is the Carolina Bison farm tour information page.
Thank you again for your interest in visiting us. If things change and we are once again able to offer tours, we will be sure to mention it here.